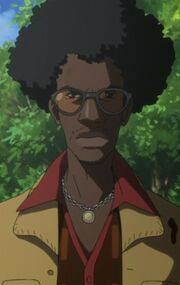 Satoshi Batista also known as "daddy". An old friend of Hiroshi's who assumed control of the gang "Monstro Preto". He and Hiroshi have been friends since they were children, and Hiroshi once saved his life from the original leaders of Monstro once it was discovered that Satoshi plotted to take control of the gang.
Write the first section of your page here.
Ad blocker interference detected!
Wikia is a free-to-use site that makes money from advertising. We have a modified experience for viewers using ad blockers

Wikia is not accessible if you've made further modifications. Remove the custom ad blocker rule(s) and the page will load as expected.